The Gwinnett Chamber believes in the importance of civic engagement and participation. While the Gwinnett Chamber does not endorse political candidates, we do encourage our members to educate themselves about the policy positions of candidates, and we are committed to provide information and resources about candidates so you are able to learn more about their priorities.
VOTER REGISTRATION INFO
Deadline is October 9, 2023. You may register online at sos.ga.gov or contact the Elections Office at 770-307-3110.
Do I live within the city limits?
Do I live within the city limits?
Visit the State of Georgia's Voter Page: https://mvp.sos.ga.gov/s.
Enter your First Initial, Last Name, County, and DOB in the form on the right hand side of the page.
Click the "My Districts & Elected Officials" tab on the top right.
If "City Council" appears on your results, you live within the city limits. See sample below.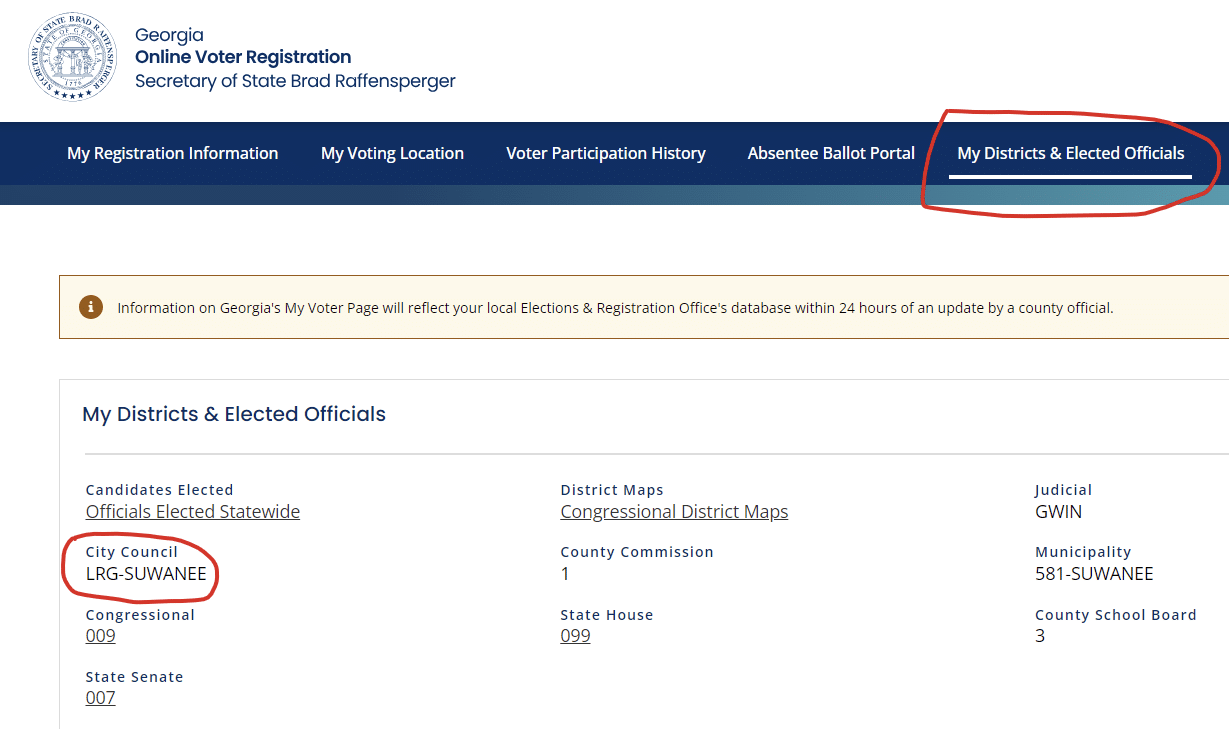 GWINNETT MUNICIPAL ELECTIONS