ABOUT THE CHAMBER
Our Mission: To Champion Business
Our Vision
The Gwinnett Chamber will be the leading advocate and innovative resource for businesses to connect and thrive.
Established in 1947 as a rural chamber of commerce serving farmers and banks, the Gwinnett Chamber grew and changed alongside Gwinnett County. Today, we serve more than 2,200 members throughout metro Atlanta by delivering programs that strengthen and connect businesses locally, regionally and globally.
At the Gwinnett Chamber, there is strength in numbers. Because we represent more than 2,200 companies, we can offer significant member discounts and present a unified voice in matters of public policy that affect the business community. In addition, the Chamber provides opportunities for like-minded business people to connect with one another and expand their business network and increase the exposure of their business. We also offer opportunities to learn about issues and best practices related to running a successful business. Our economic development team, Partnership Gwinnett, is a public-private initiative dedicated to bringing new jobs and capital investment to Gwinnett County. Since 2007, Partnership Gwinnett has worked with its local partners to attract and retain jobs, cultivate capital investment, support educational institutions, foster workforce development, and contribute to the exceptional quality of life found in Gwinnett and the Atlanta region.
What does the Chamber do?
Creates Jobs & Wealth
The Gwinnett Chamber improves economic opportunities for all by helping existing businesses grow and expand and recruiting quality businesses and high-wage jobs to Georgia, the Metro Atlanta and Innovation Crescent regions, and Gwinnett. Working with our economic development allies we bring new companies to Georgia, our region and county.
Strengthens Our Community and Quality of Life
The Gwinnett Chamber builds stronger communities by focusing on business, civic, and political priorities in the local and regional community to ensure our high quality of life continues. These issues include transportation and water; education and workforce development; revitalization and redevelopment; healthcare; arts and culture; and protecting our pro-business environment.
Grows Your Business
The Gwinnett Chamber is the only organization where we can leverage the talents and resources of our members to help local businesses succeed and grow. We offer more than 250 events each year designed to grow our member's businesses, networks and leadership skills while also cutting expenses and business costs.
Why is the Gwinnett Chamber's work so important?
Gwinnett's population has soared over the past 20 years, making it the second largest county in Georgia and larger than four states and the District of Columbia. Today, one in five metro Atlantans and one in 10 Georgians are Gwinnettian. As the state leader in job creation, if Gwinnett is successful, metro Atlanta and Georgia are successful.
The Gwinnett Chamber is the only organization focused on job creation, small business growth and improving the quality of life in Gwinnett County in addition to the metro Atlanta and Georgia's Innovation Crescent regions.
The Gwinnett Chamber is the only organization, by its nature, that can bring together leaders from business, government, education, and healthcare to proactively address our most pressing local and regional needs.
Success doesn't happen by accident. A reputation for leading the state in job creation and average household income; having the highest performing public schools; the nation's best parks; and being named the Best Place to Live and Launch a Business by Money and Fortune Small Business magazines are the culmination of years of powerful partnerships between the Chamber and our strategic partners. The Gwinnett Chamber rallies the business community to support these partners to create a culture and environment for positive things to happen.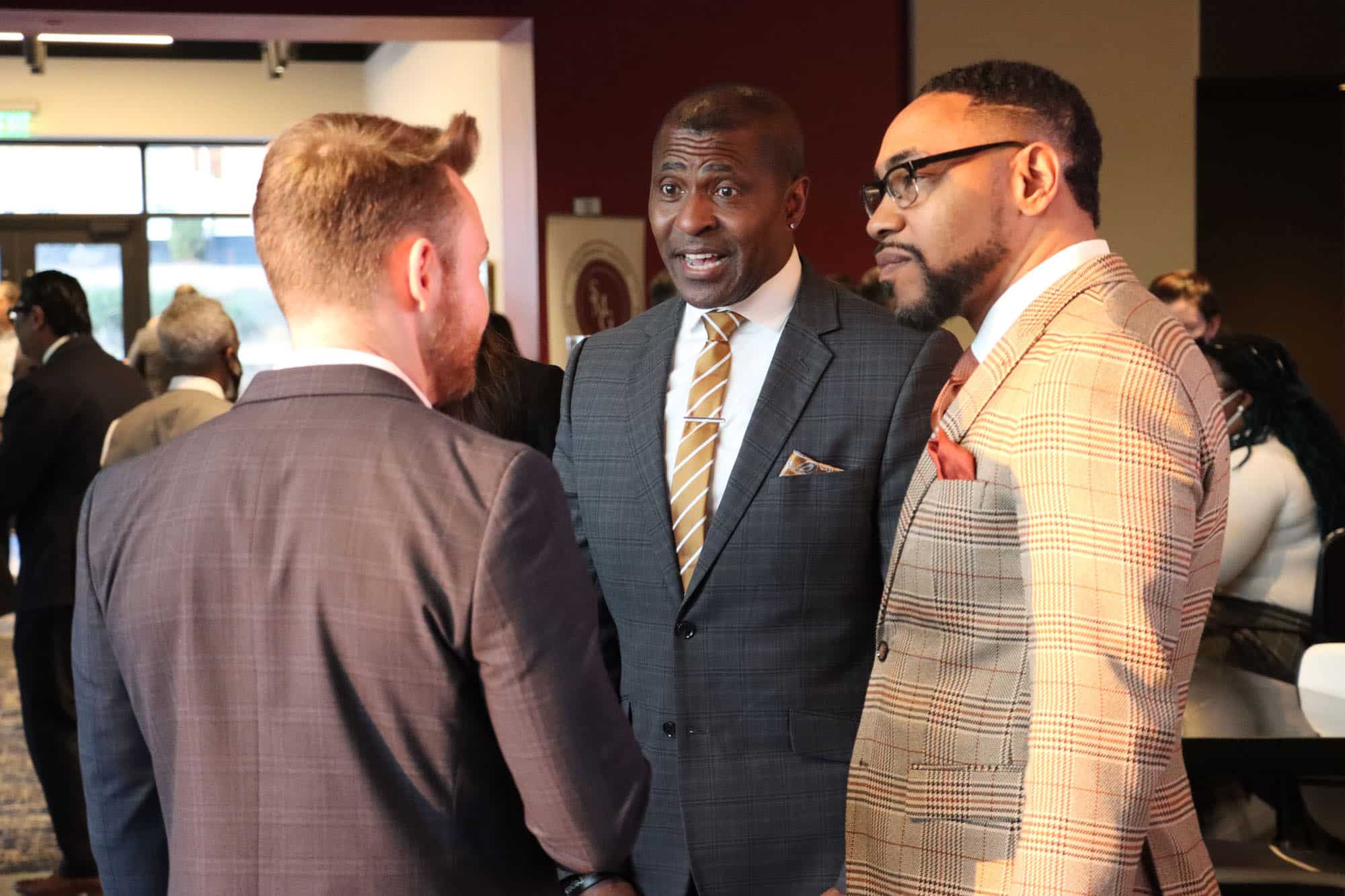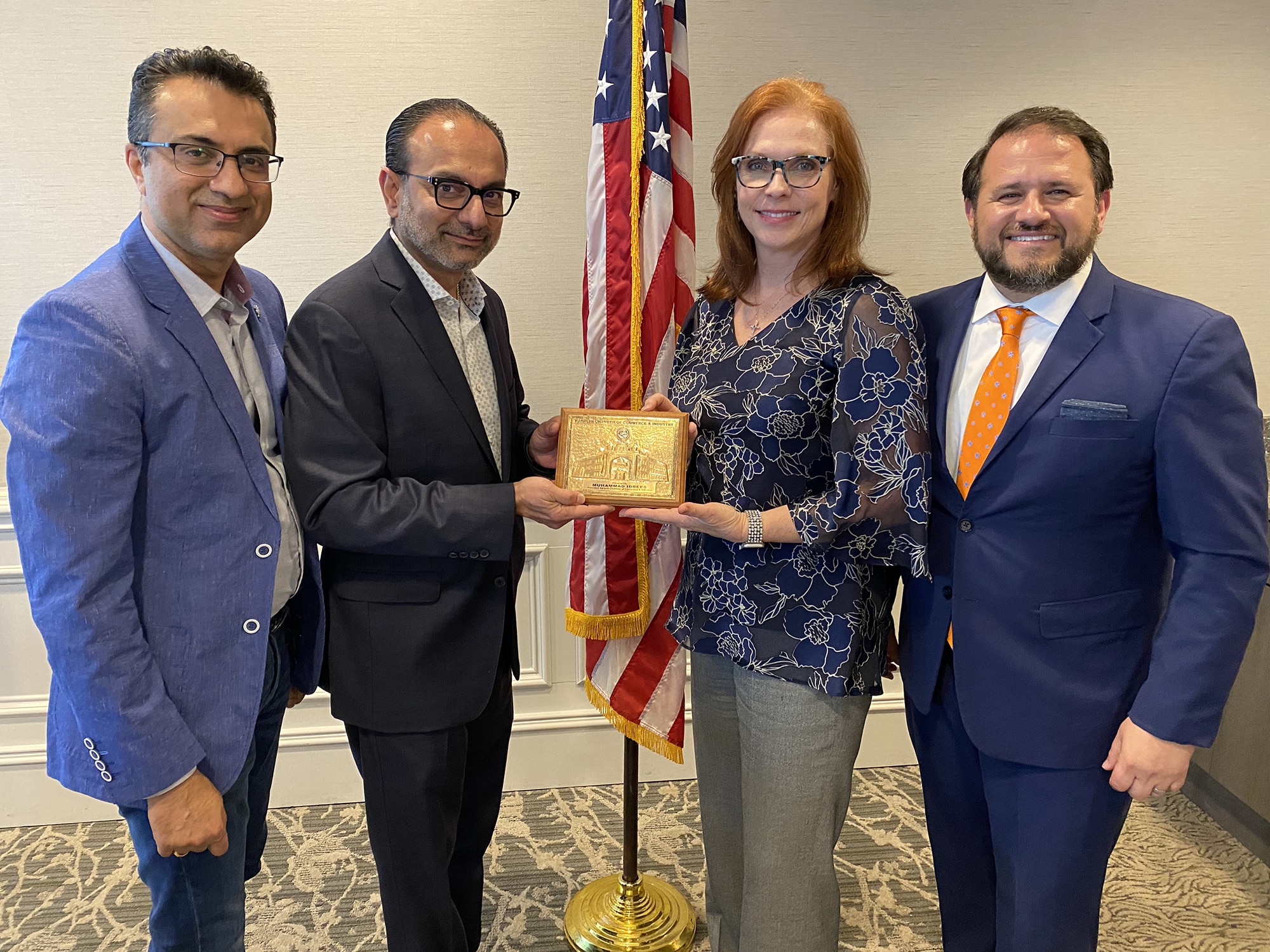 Listen to Our Members
With more than 2,500 member companies, the Gwinnett Chamber is one of the largest in the nation. Listen to what our members have to say about the value of their membership in this dynamic organization.
"The Gwinnett Chamber helped identify what programs and events benefit our organization and engage our employees. The contacts we've made over the years have been beneficial to us personally and professionally, and the Chamber staff truly cares about the health and success of our business."
"Being a member of the Gwinnett Chamber has helped Rainbow Village increase its visibility in the community. The opportunity to have access to and develop relationships with business owners is invaluable."
"Not only have I grown my business at the Gwinnett Chamber of Commerce, but I've enjoyed building many rewarding and meaningful friendships in the process. Joining our Chamber and getting involved in my community is one of the best business decisions I've ever made."
Fast Facts
The numbers tell the story of how the Gwinnett Chamber of Commerce Champions business.
Join Our Team!
Become a Champion of Business! Join the Gwinnett Chamber team. As one of the largest suburban chambers in the United States, we boast a highly educated, diverse and professional staff. Employees enjoy competitive salaries, a full benefits package, a flexible work environment and the opportunity to network with thousands of community leaders.
Explore Job Openings
Search our openings and apply for jobs that'll surround you with great teammates to support your ideas, leaders who inspire career growth, and challenging work to push you to be a BUSINESS CHAMPION. Success Works HERE!