When:
2023-06-09T00:00:00-04:00
2023-06-10T00:00:00-04:00
Where:
Bear's Best Atlanta
5342 Aldeburgh Dr Suwanee
GA 30024
Contact:
Gwinnett Chatt Outreach Inc.
770-549-8769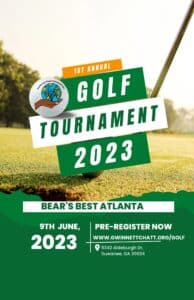 Gwinnett Chatt Outreach will hold our first annual golf tournament at Bear's Best Atlanta. If you are not the golfer, we will have a networking event directly after the tournament ends. Tickets for both events will go on sale soon.