When:
2023-10-08T00:00:00-04:00
2023-10-09T00:00:00-04:00
Where:
Putts for Butts Golf Charity Classic
5342 Aldeburgh Dr Suwanee
GA 30024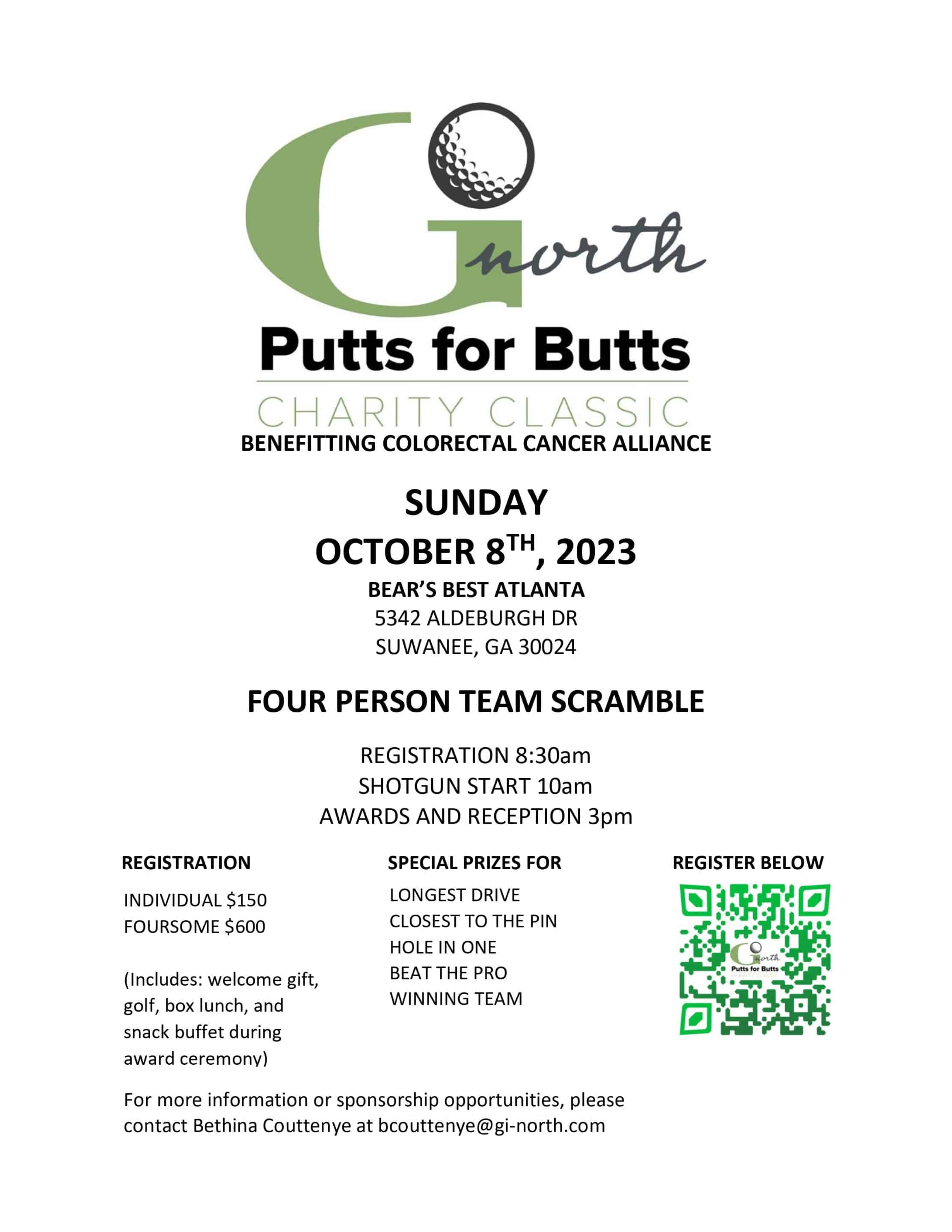 Have you secured your spot for our second annual Putts for Butts Tournament benefiting Colorectal Cancer Alliance? This event will be taking place at the wonderful Bear's Best Atlanta!
Join us on Sunday, October 8th, 2023, at the prestigious Bear's Best Atlanta for a day of golf, camaraderie, and making a difference in the fight against colorectal cancer.
Colorectal cancer remains the 2nd most prevalent cancer in the United States, with an estimated 153,020 new cases projected for 2023 and there were approximately 1,544,770 people living with colorectal cancer in the United States in 2019 alone. These statistics underline the urgent need for continued awareness and research in
this area.
At GI North, we are committed to supporting colorectal cancer awareness and research, and the Putts for Butts tournament is a testament to our dedication. By participating in this event, you become an integral part of our mission to reduce the impact of colorectal cancer on individuals and communities.
To learn more about the tournament, register as a participant, or explore sponsorship opportunities, head over to our website https://gi-north.com/events/putts-for-butts-charity-classic/ or contact Bethina Couttenye at bcouttenye@gi-north.com.